Reiki course level I and level II
The first course will most likely be in Summer 2022. New dates to be published soon. 
Learn Reiki level I or Reiki Level II of the traditional Usui system plus extra tools for scanning and healing chakras and aura.
Enjoy the peace and space of Ayla in Aqaba, where we give our course at the golf club.
Reiki course: Learn how to treat yourself and others energetically
Reiki is an ancient Japanese method of healing, and can be translated as 'Universal Life Energy'.
This healing technique is based on the principle that energy is channeled into your body, through the hands. 
We are born with pure energy.  Over time however, habits and beliefs that do not serve our highest good can stifle that flow of energy resulting in a loss of vitality and eventually imbalance.
What sets a Reiki course training apart from other forms of touch therapy are the attunements that you receive.
These attunements open channels which kind of aligns the body and mind in such a way that that energy flow is significantly increased.  And you are in direct contact with the universal life force.
After an attunement, these channels are open forever.
The training and practice takes around 12 hours in total and is divided over 2 mornings (9.00 – 12.00) and 2 afternoons (14.00 – 17.00) 

-You will learn the history, principles and precepts of Traditional Usui Reiki.
-You will have time for hands-on practice with your fellow students and your teacher.
-At the end of the training you are ready to practice Reiki on yourself, family, friends, pets and your surroundings (such as home, food, workplace, plants, etc).
Additionally in this course, you:
– will learn extra tools for chakra and aura scanning and healing.
– get in-depth information about chakra's
– learn how to protect your aura.
You will deepen your practice and you learn how to work with Reiki symbols. You will also learn how to do a distance healing.
We offer a free refresh training of the Reiki level I plus the extra tools as described above at Level I.
Training and attunement level II will be Saturday afternoon.
Reiki Level II training course we recommend to take after you have been practicing Reiki over some period of time.   
We believe practicing Reiki regularly is important for your own development, healing and energy frequency
Reiki is for everybody who is interested in healing energy. 
A Reiki treatment and training supports and activates the natural healing process and works on a physical and mental level. 
Reiki is for everybody, for all age and backgrounds. 
Reiki is free of religion and can be very well be combined with any other modalities.
Friday, date to be confirmed  
9.00 – 12.00 – Training – practice – attunement
Lunch break, transfer back to the Marina and hotel
Free time.
14.00 – 17.00  Training – practice – attunement
Transfer back to Ayla marina and hotel
Free time for dinner.
Saturday, date to be confirmed   
Free time for breakfast.
9.00 – 12.00 – Training – practice – attunement
Lunch break, transfer back to the Marina and hotel
Free time.
14.00 – 17.00  Training – practice – attunement   /training and attunement Level II
Transfer back to Ayla marina and hotel
Free time for dinner.
About the Reiki master instructors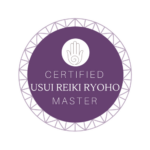 Feras Fanous is the owner and operator of  Reiki Mastery. He offers Reiki course in Jordan and Middle East. He is a traditional Usui reiki master and took nontraditional higher levels up to level 18 grand master.
More information is available on his website 
Jolinda Cath, is the owner and operator of Flow Spirit. She offers holistic therapies in Jordan and the Netherlands. She is a traditional Usui reiki master.  More information see the Reiki page and background 
About the revenue and accommodation
Our retreat training is taking place at the Golf Club inside Ayla.
We have chosen for this location due to the space, privacy and silence.
Additional we choose for Ayla, due to their great support and enthusiasm for this retreat as well that during Friday lockdown it is possible to move freely inside Ayla.

The course is without accommodation. We are happy with the cooperation with Hyatt hotel and Cloud 7. And they offer our students special rates. 
Booking you will do directly with the provider. More details can be provided.
Our training and revenue meets the Covid regulations. With a Reiki treatment you can keep social distance.
Fees per person:
Reiki Level I
JD 106
Reiki Level II
JD 142
Including free refresh Reiki level I
The course will be with minimum 10 and maximum 20 people.
Training Includes:
All training sessions
Training manual
Transfers inside to / from Ayla Golf Club
2 sandwich lunches
Snacks and water
Certification
Fees are exclude:

Transportation to Ayla, Aqaba
Accommodation
Food not mentioned
To register, we request the full payment of the course in advance, payable in-person in Aqaba or via Western Union.
Contact Jolinda Cath in Aqaba at 077- 5126694 or info@flow-spirit.com
Upon receipt of your payment, we'll send you final confirmation of your attendance with more information.
Deadline registration will be confirmed