Reiki: Improve and strengthen your physical and mental health
With a Reiki treatment you support and activate your own natural healing process.
Whether you have an imbalance, illness or condition on physical, emotional, mental or spiritual level.  The healing energy of Reiki will improve and strengthen your overall health and well-being.
Reiki is an ancient Japanese method of healing, which is based on the principle that energy is channeled into your body. 
Reiki can be translated as Universal Life energy.   The word Reiki consists of 2 parts:  Rei means Universal or limitless. And Ki means life energy or vital force.
During a treatment this energy can be passed on through the laying on of hands on your body or from a distance. With a distance treatment we do not have to be in the same room physically. Reiki goes beyond time and space and therefore it is possible to provide reiki online.
Benefits of Reiki healing:
There are countless case studies and anecdotal research verifying the effects of Reiki sessions.
As Reiki is not only a tool for physical healing, but also for mental and spiritual growth, the list of benefits can be endless. 
-Decrease feelings of stress, fear and anxiety
-Reduction and in some cases elimination of physical illnesses and persistent conditions
-Relaxation,
-Feeling of Contentment
-Support during treatments such as chemo
-Supports when suffering from addictions
-Giving insight into personal processes
-Improve sleep
-Support in processing grief, anger or pain
-Helps heal infections and inflammation, burns and fractures
You and every living being has this universal life energy in and around itself. We are imbued with  energy.  
Our bodies are energetic in nature. Our bones resonate at lower frequencies while our blood, thoughts etc. vibrate at higher frequencies. This magnetic pulse is known as a bio magnetic field. In Eastern traditions this pulse is also known as Ki or Prana.
Over time however, experiences, habits and beliefs that do not serve our highest good can stifle that flow of energy resulting in a loss of vitality and eventually imbalance.
A Reiki session could ensure that the energy channels are released again so that your energy can flow more freely again.
When a practitioner is performing a healing session, the energy that emanates from their hands produce a significantly larger bio magnetic reading (7-10Hz – Theta and Alpha range) than a non-practitioner. These frequencies are associated with physical healing.    

Various modalities have been developed to help stimulate  and balance this energy. Reiki, Qigong, Tai Chi, Meditation, Yoga and Feng Shui are just a few of the many ways you can improve the flow of this energy.
What sets Reiki apart from other forms of touch therapy are the attunements that the practitioner receives when they get the training for Level I, II and master. These attunements open the channels in an individual so they are in direct contact with the universal life force.
For who and what you can use Reiki?
Reiki is for all living beings, that includes people, animals, trees and plants.   
Reiki is safe and works very well in combination with all other therapies, both natural and conventional.
Additional you can use Reiki for situations, such as an operation or exam.   
You can choose for a  1-on-1 treatment or a so-called distance treatment.
With a distance treatment we are not in the same room physically.
Distance treatment is very suitable if you, or someone else, is at a location where we cannot meet. Such as an institution or hospital. or simply because we don't live close to each other. 
For a partner, family member or friend.
Would you like a Reiki treatment for someone else? That is a wonderful gift.
Note that the other person must always give permission. An exception can be if someone is seriously ill, in a coma or dying and unable to give permission.
A Reiki distance treatment can help a person who is dying to let go, to ease pain or reduce anxiety.
Reiki goes where is needed and can therefore be very supportive for someone who leaves this world.
Animals often enjoy receiving Reiki. Just like with people, Reiki supports and activates the natural healing processes.  
A session helps anxious animals, supports by injuries and can be performed during or after an operation.  
If an animal is too anxious or in too much pain, my hands can be hold above the body or I provide the session from a distance in the same room. Also a distance healing treatment can be very powerful for your animal or pet.
The reiki treatments I offer are never the same as no person is the same.
I scan your body and it may be that one part of the body needs more time than the other.
You can also choose a combination of a reiki session with a relaxation energetic massage, with or without the use of crystals.  
My reiki course will be offered again soon. 
A treatment for yourself, loved ones, human or animal.
In general the whole body is treated and takes  60 minutes.
Reiki is performed by the laying on of hands on or (partly) above the body
The Chakra Healing Touch massage is a combination of relaxation massage, Reiki and the use of crystals. The treatment focuses on deep relaxation and balancing your chakras, your energy points. It supports conscious release and removal of blocked energy.
Receive Reiki online from where you are located,  for yourself, your loved ones, animal, or  for situations.   Ideal when you, or others  are not able to travel to a practice. 
In general one session takes around 30 minutes.
Reiki sessions are all by appointment.
Treatments are possible at your home, at your company, a center or at another desired location.
As I currently work as a nomadic therapist, the locations vary between the Netherlands, Southern Europe to Jordan.
Reiki distance healings sessions are online.
Check out my current and upcoming locations.
And please feel free to contact me for collaborative projects. 
Through Reiki distance treatment I felt more stability and rage dissipated
Jolinda shared her skills in distance healing with me from Aqaba, Jordan direct to Massachusetts, USA and it's reminded me not to underestimate the power of multidimensional healing work. What can I say other than that after Jolinda's work the past few weeks of rage that I've felt at the state of the world has dissipated and I am feeling more stability and groundedness in my sacral chakra. A great gift on an otherwise ordinary day!
I felt an energy blockage being lifted during the Reiki session
I contacted Jolinda for a reiki chakra healing session. She suggested to add along Reiki and the use of crystals, an intuitive back massage with essential oil. It was truly an amazing and healing experience. I had many treatments in the past in the U.S. but this one was above expectation. During the session, we both felt strongly an energy blockage at the back of my neck was released.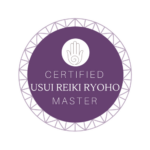 Reiki Master via Usui Ryoho system
In 1997 I came into contact with Reiki and did my Level I course.  With almost daily practice for over a year,  I got my Level II certification in 1998. 
In the years that followed, I deepened my practice on people, animals, plants and situations. In 2017 I became a Reiki Master.
It felt good to use these intervening years to further develop myself on a personal, professional and energetic level. This allows me to provide complete holistic healing services. 
In the future I will also provide Reiki courses online.
Would you like to be kept informed and inspired? Then sign up below